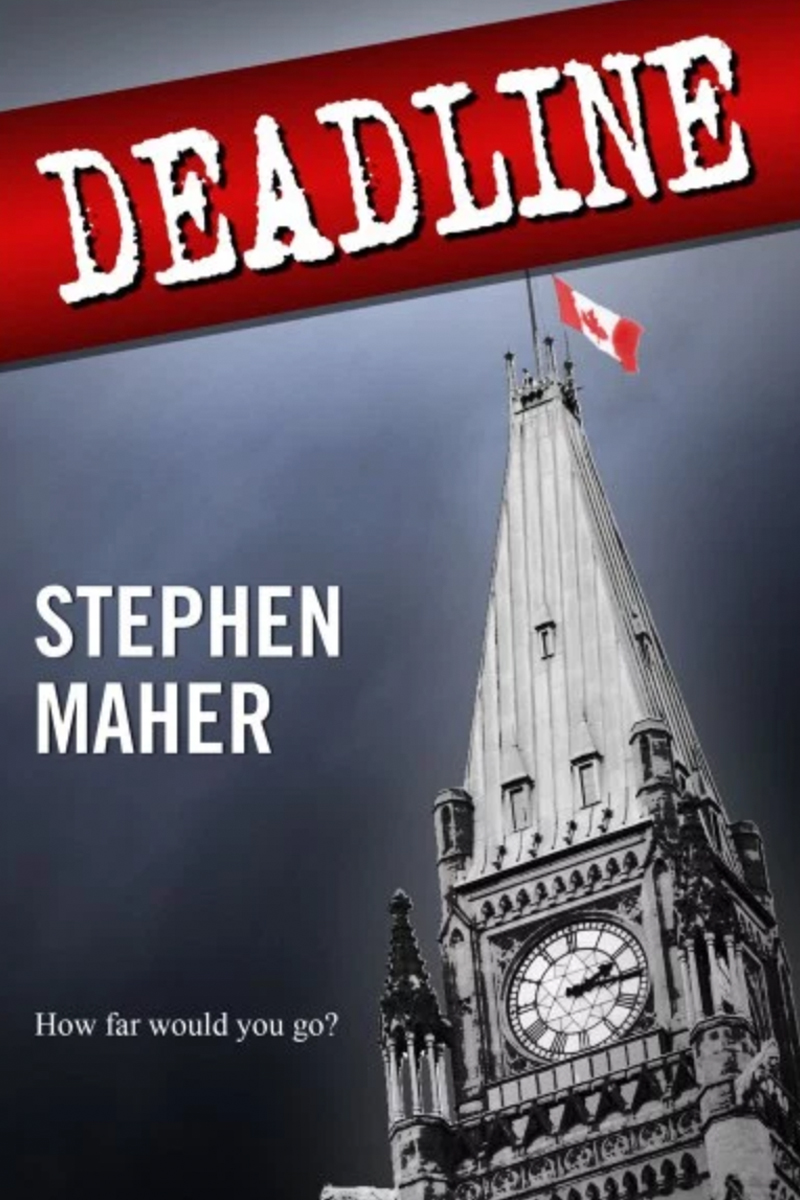 Deadline
---
Political reporter Jack Macdonald is having a bad day. He wakes up with a terrible hangover, a hazy memory and an extra BlackBerry in the pocket of his wine-stained suit. He's doing better than his friend, political staffer Ed Sawatski, who is floating face down in the icy Rideau Canal.
The same morning, Prime Minister Bruce Stevens tells his wife he has decided to retire from politics, which sets off a ruthless, no-holds-barred power struggle in the backrooms and bedrooms of Ottawa.
Macdonald doesn't know it, but he has a great story on his hands, if he can stay alive long enough to tell it.
---
"One of Ottawa's best political reporters has turned his hand to novel-writing and the result is a gritty, compelling mystery. The plotline has all the best ingredients of detective fiction, but the scenes, the details and even some of the characters bear some fun resemblance to oh-so-real life here on Parliament Hill." —Susan Delacourt
"A fun read. Look forward to the movie!" —Keith Boag
"Few writers can write a real page-turner. Maher's done it, telling a great story with style and energy." —Mark Bourrie
"A fast-paced, well-written adventure and a fun read." —Kate Malloy, Hill Times
"A rip-roaring thriller. Deadline works not because of its setting, but because it's a page-turner." —Paul Adams, iPolitics
"Filled with tales of deception, corruption and sexual intrigue; a fictional portrayal of the sometimes cutthroat world of Ottawa politics." —Michael Woods, Postmedia News
---
BUY FROM
---